Construction Ready training is all about opportunity. For graduates, it opens the door to a new career. For hiring managers, it helps meet a critical need for workers in a thriving industry. In short, Construction Ready has proven to be a win-win prospect for all involved.
Bryson Constructors, an Atlanta-based general contracting firm, recognized the value of Construction Ready right from its 2014 inception. The company hired 143 people – including 80 from Construction Ready at Westside Works, along with many others from the local community – for work on the Mercedes-Benz Stadium project. Since the stadium's completion, Bryson has continued to use Construction Ready as a workforce pipeline on other jobs around the city and the region.
"Bryson Constructors was one of the most aggressive companies when it came to hiring local residents to work at Mercedes-Benz Stadium," recalls Construction Ready President and CEO Scott Shelar. "[Company President and CEO] Steve Barnes and his son, Bryson, were regular guest speakers at our Construction Ready training program at Westside Works. Bryson Constructors was always there, ready to hire, giving people, especially those in under-served and under-appreciated neighborhoods, an opportunity to work."
Steve Barnes, who founded the company in 1989, has gained a national reputation for business leadership and inclusion through his business procurement practices. Bryson Constructors has a long list of accolades to its credit, including National Association of Minority Contractors (NAMC) 2009 Contractor of the Year, the Build Georgia Merit Award in 2013 and 2014, and the 2017 Historical Urban Restoration Construction of Excellence Award. In June 2019, Barnes was inducted into the NAMC Hall of Fame.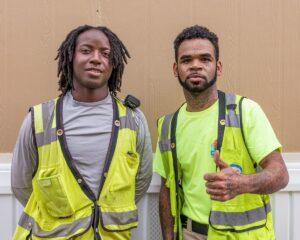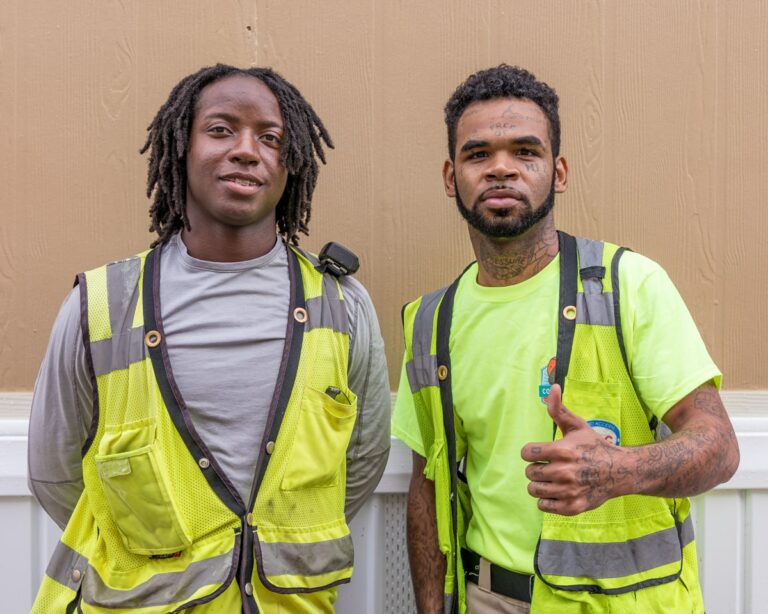 The company's commitment to hiring locally and developing its employees is a natural continuation of the work begun in the four-week Construction Ready training curriculum.
"Our view is, if you give people that opportunity and get them ready, we'll take them and pull them forward," Steve Barnes says. "Those who are working for me out of Construction Ready, they go home at night with a sense of pride. They go home to a family to take care of. Their children look up to them."
One of Bryson Constructors' core values is "Lift as we build." Bryson Barnes, who serves as the company's Senior Trade Responsible Engineer, explains: "Since we've been put in this position [of great responsibility], we want to make sure that as we build, we're also lifting up the guys behind us."
Dontavious Greene is a good example of Bryson Constructors' investment in local skilled labor. An Atlanta native, Greene had no prior construction experience before graduating from Construction Ready at Westside Works in August 2019. He was hired by Bryson Constructors for its work on the North Terminal pedestrian bridge at Hartsfield-Jackson Atlanta International Airport. At age 25, he is excited about his future in construction.
"Bryson Constructors is a firm that lifts people and gives them a chance to learn a trade and skills, and that has created a career opportunity for me," Greene says. "Not only that, but the program at Westside Works was the right opportunity for me. They didn't discriminate against me for my looks or anything. It's a wonderful opportunity, because they help you with a career, not just a job."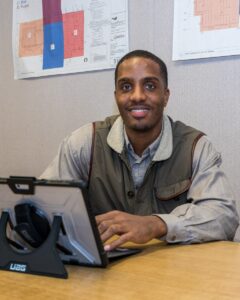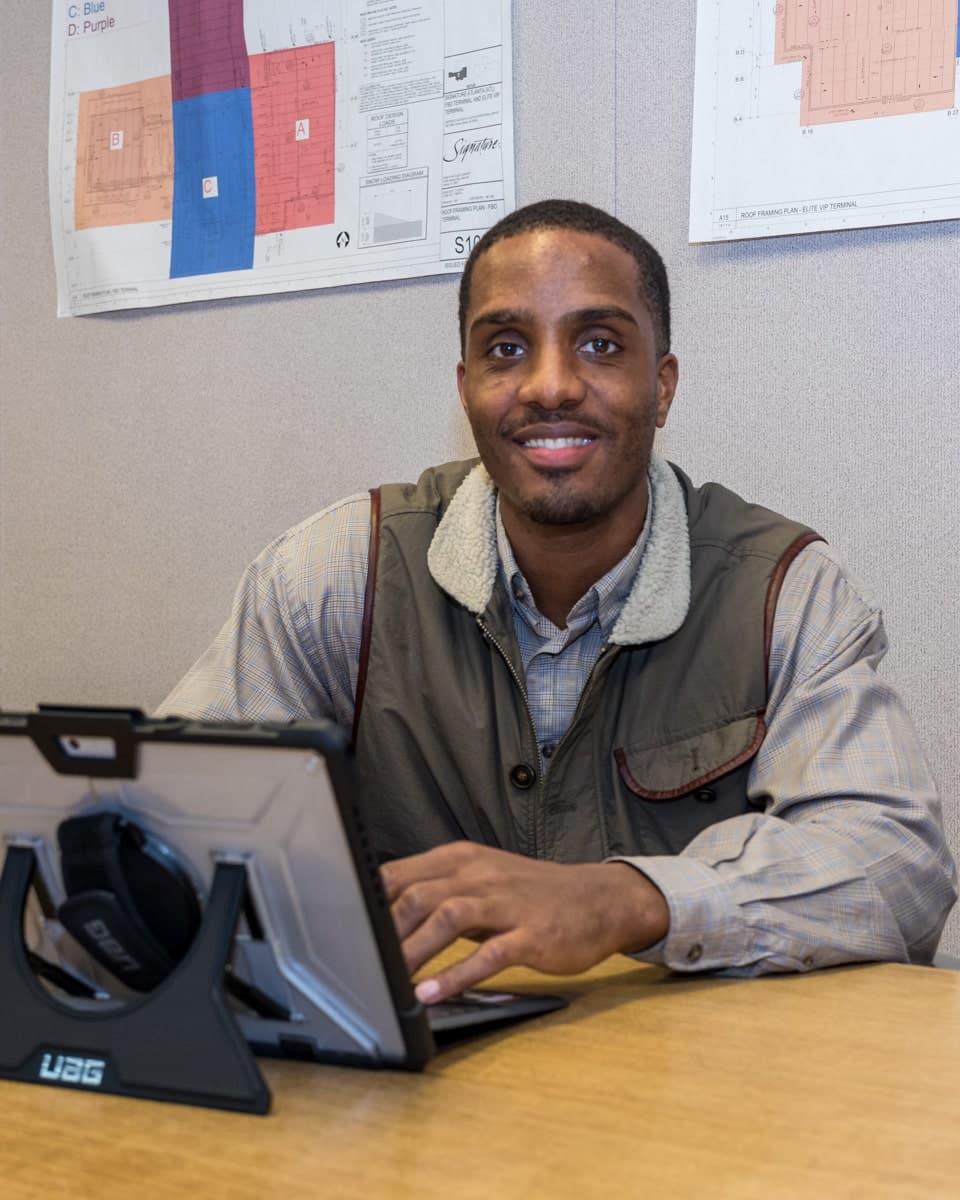 Bryson Barnes, who joined Construction Ready's Board of Directors in 2019, says he knows exactly what his company is getting in each new hire from the program – an employee who, just as the name implies, is well-trained and ready to work.
"They have the credentials, they have the basic construction knowledge down pat, they know how important safety is," he says. "They come with a willingness to learn. The trainers over there are top-notch. There's not a guy we've gotten from [Construction Ready] who is unprepared or as green as someone who might have come from somewhere else.
"There is no ceiling for them once they get this training," he continues, noting that two Construction Ready graduates have advanced to foreman roles in the company. "People see how hard they work. The superintendents take notice."
In addition to its work on Mercedes-Benz Stadium, where it managed the buildout of 60,000 square feet of owner executive suites and administrative offices, Bryson Constructors has worked with the City of Atlanta and the Atlanta Hawks on a three-phase renovation of State Farm Arena, the second-largest such project in NBA History. The company also has completed more than $200 million in work at Hartsfield-Jackson Atlanta International Airport, spanning over a decade, and continues to have a hand in multiple projects at HJAIA.
"It seemed like the inception of Construction Ready came at a perfect time for us," Bryson Barnes says. "Right after we finished Mercedes-Benz, we went next door to State Farm Arena and worked on that joint venture. We hired some guys from Construction Ready there, and they performed well, and we've just kept that ball rolling. When Bryson Constructors wins a project, the community wins too."